This listing has ended.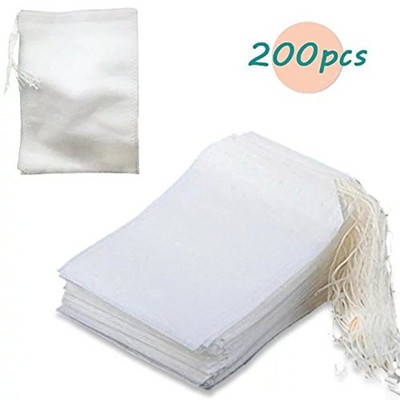 Similar items you may be interested in
Home & Garden > Food & Beverages > Tea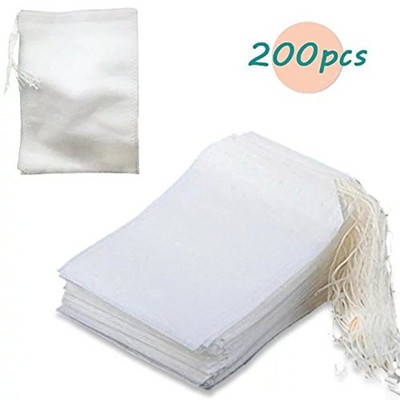 Similar items you may be interested in
Description
Thiroom 200pcs Disposable Filter Empty Teabags Drawstring Herb Loose Tea bag Product Features 1: 200 Tea Bags Per Packag 2:Size: Size: 2.75"X3.54" (7cm x9cm) 3:Natural materials, high-grade filter paper 4: Loose Tea Coffee Bouquet Garni Potpourri Herbal powder & More Product Specifications Product Dimensions: 6.5 x 5 x 2.1 inches Item Weight: 3.5 ounces Shipping Weight: 3.5 ounces Manufacturer: TUKU Why you Should Buy From Silversun77? Trusted Seller & Amazing Feedback Quick Shipping and Tracking HUGE Discounts Excellent Returns Policy TOP Notch Customer Service Shipping & Returns We Ship Internationally! 14 Day Money Back Return Policy Items Ship within 24-72 Hours Product Description Use these high-quality drawstring tea bags to enjoy your premium loose leaf organic tea by Higher Tea any time of the day.

Our teabags are made of natural materials and can easily be carried in your purse, gym bag or briefcase.

Higher Tea has a selection of premium loose leaf and organic teas for every occasion, and from all corners of the globe! An adventure in a bag, you can let your taste buds do the travelling and experience the exotic and wonderful world of Higher Tea.

Our Detox, Weight Loss, Skinny, Oolong, blooming, green black, herbal and fruit teas are exquisite and guaranteed to delight and give you the results you are looking for Enjoy You Life! About the Product: Suitable for tea, spice and herbal powder.

Natural materials, high-grade filter paper Great For: Loose Tea, Coffee, Herbs, Bouquet Garni, Potpourri, Herbal powder & More Size: from 7 X 9cm 200 Tea Bags Per Package Thank you, please let us know if there is anything else we can do for you!