Home & Garden > Bath > Toilet Brushes & Sets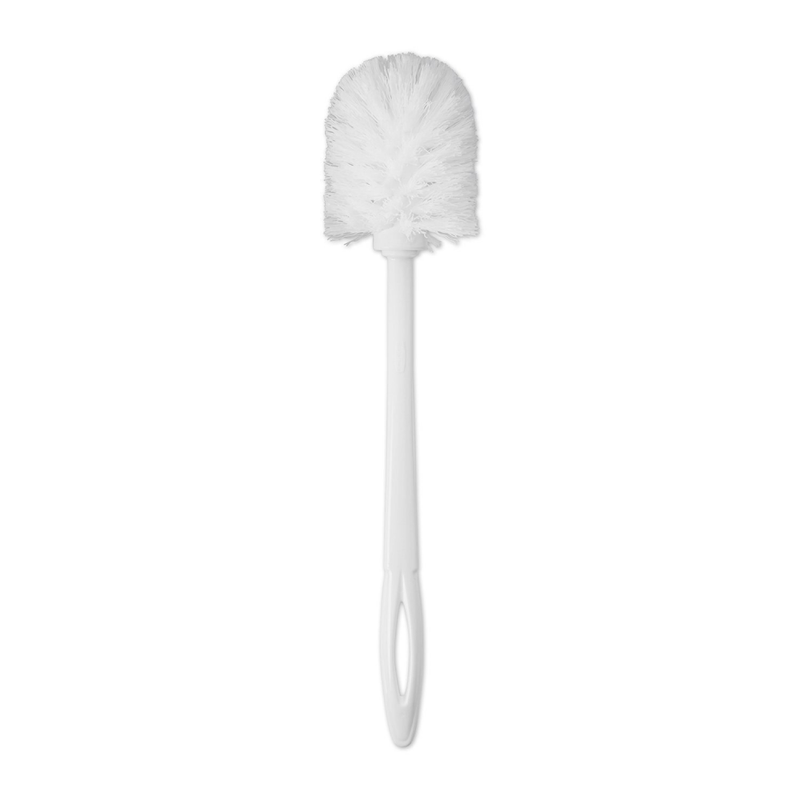 Similar items you may be interested in
Description
Rubbermaid Commercial Toilet Bowl Brush with Plastic Handle, Polypropylene Fill Product Features Resistant to stains, odors, bacteria, fungi, and wear Reliable toilet bowl brush kelps keep washrooms clean Ideal for commercial, medical, and industrial applications Hole in the plastic handle allows for easy hanging Measures 14-1/2" x 1-1/8" Product Description The Rubbermaid Commercial Products Toilet Brush with Plastic Handle is ideal for commercial, medical, and industrial applications.

The sturdy plastic toilet bowl brush handle is suited for moderate to heavy cleaning.

A hole near the end of the toilet brush handle allows the toilet cleaning brush to be hung for storage.

The white polypropylene bristles are resistant to stains, odors, bacteria, fungi, and wear.

Normal 0 false false false EN-US X-NONE X-NONE Shipping Policies Free 2-4 business day shipping with 1 business day processing eBays arrival estimate is based on average ship times & not a guarantee Please make sure you want the item, we are unable to support cancellations Buyer is responsible for address entered, we do not support address changes.

Buyer is responsible for all applicable local & state laws regarding purchase Return Policy Returns must be NEW & UNUSED condition with all parts & original packaging Please message us for the required RMA to return an item Return shipment for defective items is paid for by us! We do not stock parts.

All returns require returning the entire item Perishable items are guaranteed to be in date or full refund Customer Service Please allow us to resolve any issues before leaving feedback.

We will resolve any issue! Please allow up to 24 hours for a response!